HERO N ANGEL
Get out, move and stand up whenever needed!
HERO N ANGEL is a reinforced power wheelchair, for both indoors and outdoors use, with electrical standing function.
Be more independent and solve your daily needs!
Κωδικός ΕΟΠΥΥ

:
00114
For indoor and outdoor use.
Adjustable headrest.
Headlights and turn signals.
VR2 joystick.
Folding sideguards.
Adjustable & folding footrest.
Folding backrest.
Final speed 9.2 Km / h.
Front wheels: 2.80 / 2.50-4 (9 ").
Rear wheels: 3.00-8 (14 ").
Seat width: L (51cm), A (46cm), D (42cm), S (38cm).
Maximum user weight: L: 160 kg, A: 135 kg, D / S: 120 kg.
Weight without batteries: 62Kg.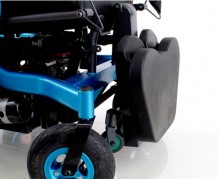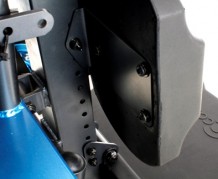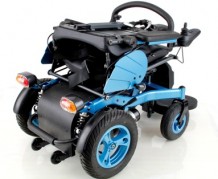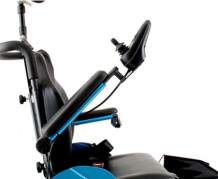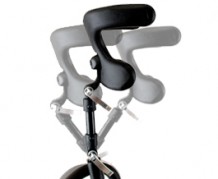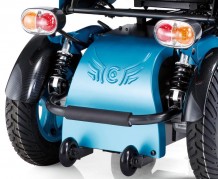 | ΜΕΓΕΘΟΣ | L | A | D | S |
| --- | --- | --- | --- | --- |
| ΜΗΚΟΣ ΑΜΑΞΙΔΙΟΥ (mm) | 1135 | 1135 | 1135 | 1135 |
| ΠΛΑΤΟΣ ΑΜΑΞΙΔΙΟΥ (mm) | 700 | 650 | 655 | 655 |
| ΥΨΟΣ ΑΜΑΞΙΔΙΟΥ (mm) | 1205-1475 | 1205-1475 | 1205-1475 | 1205-1475 |
| ΥΨΟΣ ΚΑΘΙΣΜΑΤΟΣ (mm) | 560 | 560 | 560 | 560 |
| ΒΑΘΟΣ ΚΑΘΙΣΜΑΤΟΣ (mm) | 600 | 550 | 525 | 500 |
| ΠΛΑΤΟΣ ΚΑΘΙΣΜΑΤΟΣ (mm) | 510 | 460 | 420 | 380 |
| ΥΨΟΣ ΠΛΑΪΝΩΝ (mm) | 192-255 | 192-255 | 192-255 | 192-255 |
| ΥΨΟΣ ΠΛΑΤΗΣ (mm) | 555-630 | 500-575 | 460-535 | 440-515 |
| ΒΑΡΟΣ ΜΕ ΜΠΑΤΑΡΙΕΣ (Kg) | 93,7 | 93,7 | 93,7 | 93,7 |