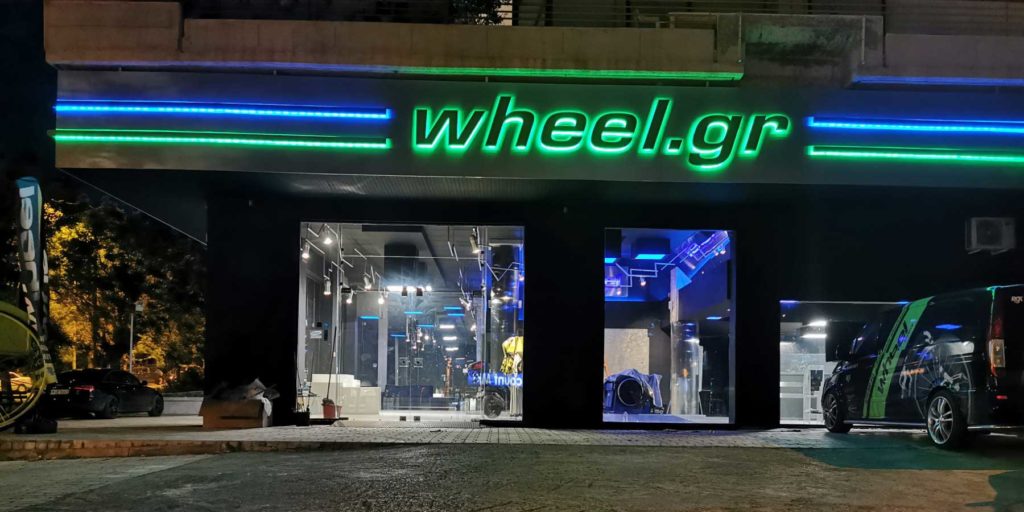 WHEEL is the leader in the field of rehabilitation and independent living. We import and manufacture wheelchairs and rehabilitation equipment, maintaining exclusive partnerships with leading companies on four different continents.
At the same time, we have a fully equipped service unit for every type of wheelchair and complete stock of spare parts as well a workshop in our facilities in Thessaloniki.
Wheel is not just a company. It is a dream come true. A dream for a world, without restrictions and limits, as envisioned by its owner, Dimitris Gkainatzis, when from a young child he helped his mother in the orthopedic store that she has maintained since 1990 (under the name Katsioridou). The experience he gained all these years, the people he met, the friends he made, were the biggest motivation to create Wheel in 2004.
We always advance and develop
Since then, by every day honouring our reputation, we constantly stay ahead of developments. We get updated, keep informed, develop, advance, invest and expand, in order to meet needs that even the customers themselves are yet not aware of.
Responsibility, specialization, innovation, continuous training, deep product knowledge, team spirit and effective communication with partners and customers, are the key elements that characterize our team and summarize the current Wheel culture. With only human reference point.
Lets get to know each other better
Our people centered mindset was the main reason that, while for the first 10 years we focused on transferring our know-how to a network of 120 sales points throughout Greece, today we decided to come in direct contact and get to know the end user of our products better.
We proceed only with the best...
Based on the strict application of the standards set by the company's culture, we continue to maintain a reliable and flexible network of partners throughout Greece, who share the same vision and the same values as us.
To find out where the nearest Wheel distributos is or if you would like to work with us, call 2310 900443.