iTRAVEL
The power wheelchair that travels with you!
ITravel is the ideal power wheelchair for your excursions as it is designed to fold very easily.
Weighing just 22Kg and occupying very little space, you can carry it carefree with you.
Its advantages include the lithium-ion battery and the excellent build quality of the German Meyra.
Κωδικός ΕΟΠΥΥ

:
00113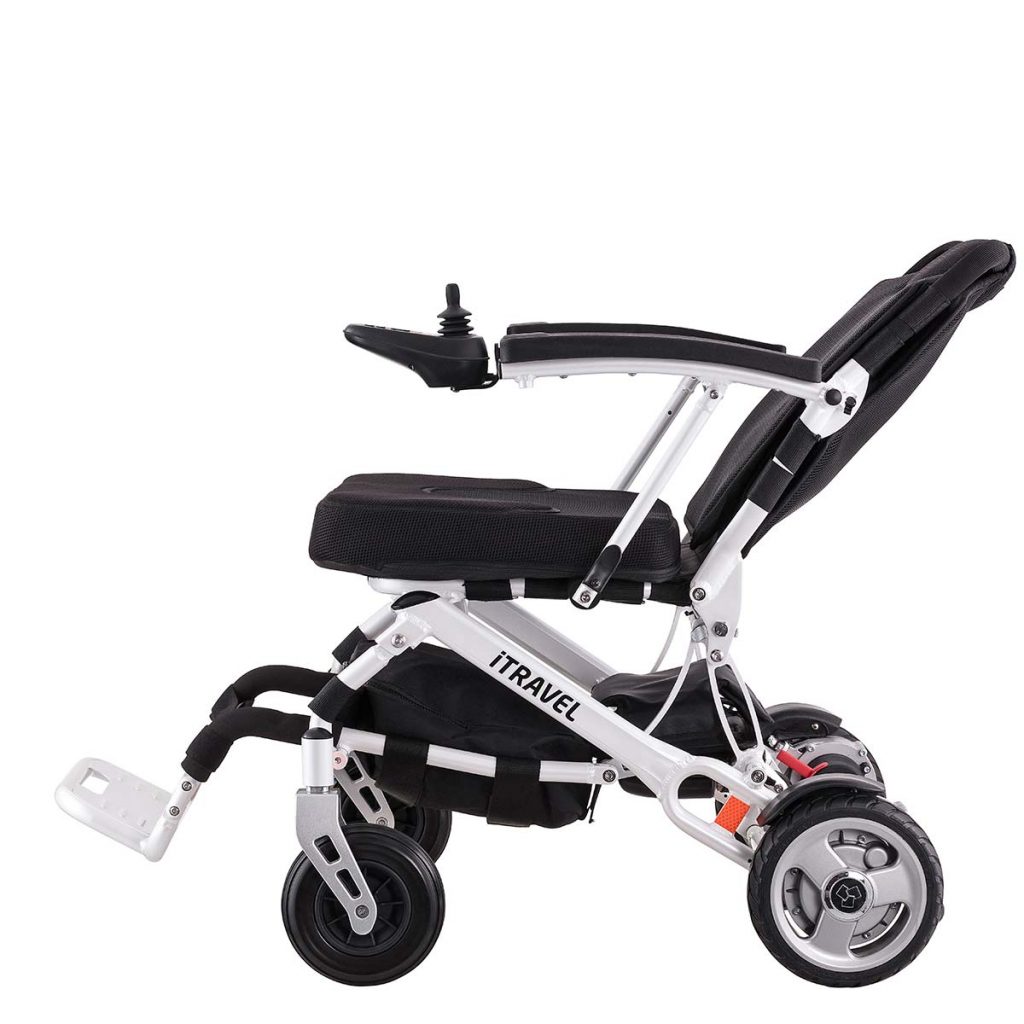 Adjustable backrest inclination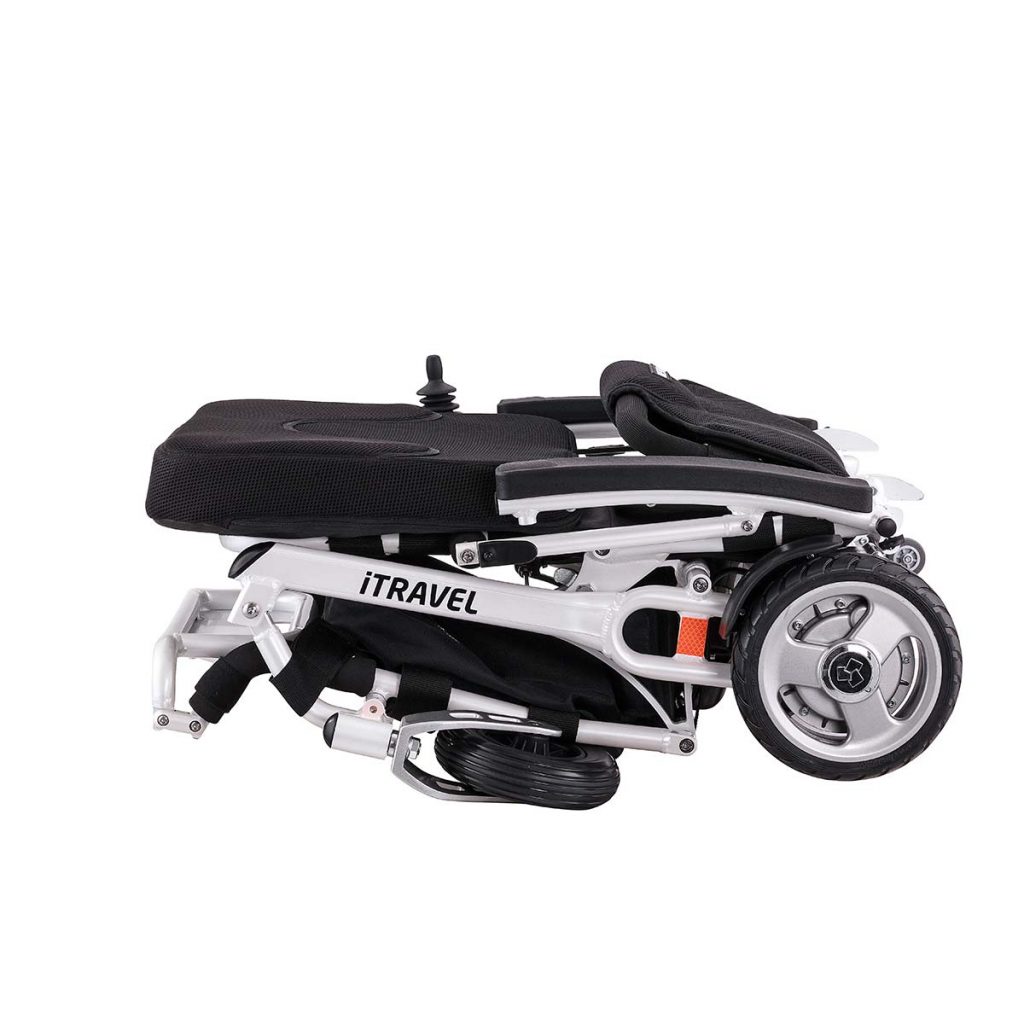 It folds easily and becomes very small for transport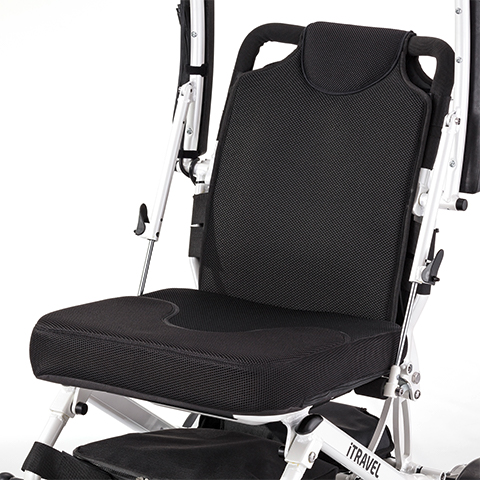 | | | | |
| --- | --- | --- | --- |
| ΔΙΑΣΤΑΣΕΙΣ (ΜxΠxΥ) | 970x560x870 mm | ΑΠΟΣΤΑΣΗ ΑΠΟ ΤΟ ΕΔΑΦΟΣ | 70 mm |
| ΥΨΟΣ ΔΙΠΛΩΜΕΝΟ | 300 mm | ΜΕΓΙΣΤΟ ΥΨΟΣ ΕΜΠΟΔΙΟΥ | 60 mm |
| ΠΛΑΤΟΣ ΚΑΘΙΣΜΑΤΟΣ | 440 mm | ΑΚΤΙΝΑ ΠΕΡΙΣΤΡΟΦΗΣ | 970 mm |
| ΒΑΘΟΣ ΚΑΘΙΣΜΑΤΟΣ | 400 mm | ΗΛΕΚΤΡΟΚΙΝΗΤΗΡΕΣ | 200 W |
| ΥΨΟΣ ΠΛΑΤΗΣ | 460 mm | ΜΠΑΤΑΡΙΕΣ ΙΟΝΤΩΝ ΛΙΘΙΟΥ | 10,4 Ah |
| ΜΗΚΟΣ ΚΝΗΜΗΣ | 440 mm | ΦΟΡΤΙΣΤΗΣ | 2Α |
| ΒΑΡΟΣ ΧΩΡΙΣ / ΜΕ ΜΠΑΤΑΡΙΑ | 22 / 23 Kg | ΗΛΕΚΤΡΟΝΙΚΑ | 50Α |
| ΜΕΓΙΣΤΟ ΒΑΡΟΣ ΧΡΗΣΤΗ | 120 Kg | ΑΥΤΟΝΟΜΙΑ | 20Km |
| ΕΜΠΡΟΣ ΤΡΟΧΟΙ | 170 mm | ΜΕΓΙΣΤΗ ΚΛΙΣΗ ΑΝΑΒΑΣΗΣ | 3° (6 %) |
| ΠΙΣΩ ΤΡΟΧΟΙ | 200 mm | ΜΕΓΙΣΤΗ ΤΑΧΥΤΗΤΑ | 6 Km / h |