CLUB SPORT
The RGK model to get started on sports !
Do you want to play basketball or other sport and need a sports wheelchair to get started?
CLUB SPORT is the introductory model of RGK, suitable for basketball, tennis, rugby and any other sport.
An economical multi-sport wheelchair compatible with any sports field. The range of available sizes and configurations make it ideal for individual use but also for sports clubs and schools.
Adjustable sizes.
Suitable for multiple sports: Basketball, Tennis, Rugby, etc.
Ideal for clubs or schools.
Frame made of chrome moly.
Wheelchair weight from 11.8 Kg.
Maximum user weight 125 Kg.
4 different seat heights.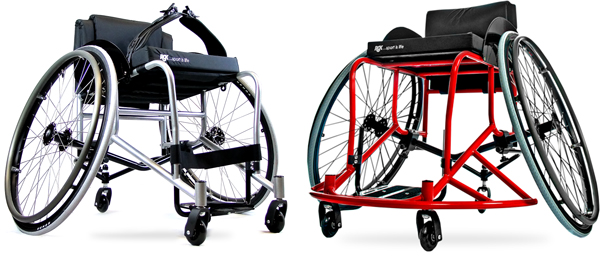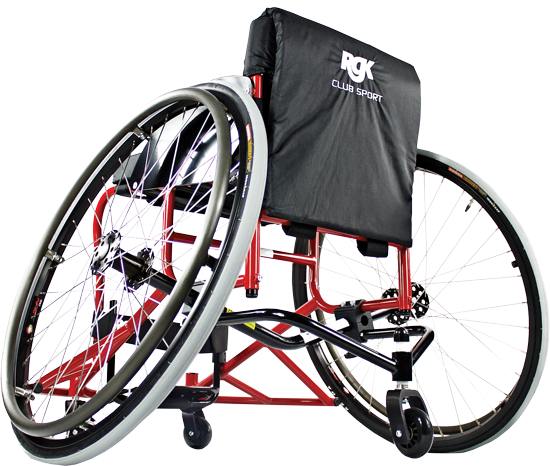 4x seat width.
4x wheel sizes.
Adjustable seat and backrest upholstery (black colour).
Adjustable backrest height 250-300mm (every 25mm).
Adjustable center of gravity.
Camber angle 18º
Aluminum sideguards.
Removable anti-tipper.
Footrest with height, angle and length configuration.
Dimensions of front castors: 72mm.
Anodized aluminum handrims.
Kenda tyres.
Calf and foot straps.
Variety of colours of the frame.
Need more information?
Fill out the contact form below and a Wheel representative will contact you.
Of course, you are not committed to anything and there is no obligation from your side!